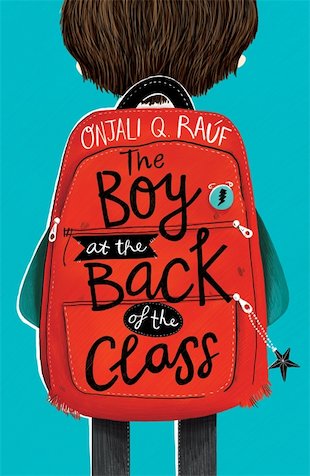 Look inside
The Boy at the Back of the Class
Winner of the 2019 Blue Peter Best Story Award.
Winner of the Waterstones Children's Book Prize 2019.
There used to be an empty chair at the back of the class. Now a new boy called Ahmet is sitting in it. He's nine years old, like the others, but he's very strange. He never talks and hardly smiles and doesn't like sweets – not even lemon sherbets! But Ahmet isn't really strange. He's a refugee who has run away from a war. A real war, with bombs and fires and soldiers who hurt people. And when Ahmet's classmates find out the truth, they decide they want to help. Which is why they've come up with a brilliant plan…
An uplifting refugee story with a message of kindness
Told in a child's voice full of heart, hope and humour
The debut novel of activist and campaigner Onjali Rauf
Perfect for fans of Once and The Unforgotten Coat
"Raul's book is at once tearjerking and chuckle-inducing and will go a long way to restore faith in human nature." Sunday Post
Who's reading this?
We want to read this book