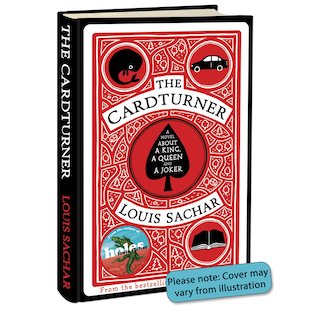 Look inside
The Cardturner
When Alton's blind and elderly uncle asks him to accompany him to a bridge club, Alton agrees. After all, it's better than a summer job in the shopping mall, and Alton's mother thinks it might secure them a good inheritance in the future. Yet Alton has no idea what a heady cocktail of romance, glitz, secrets and money he is about to uncork! Because, like all apparently casual choices in Louis Sachar's wonderful books, this choice soon turns out to lead to all kinds of unexpected places. As his relationship with his uncle grows, and he meets the very attractive Toni, deeply buried secrets are uncovered… and a romance that spans decades is finally brought to a close. The latest eagerly-awaited novel from the author of Holes, this story of friendship, luck and destiny is another cracker!
"Louis Sachar is one of the few masters of American fiction." Independent on Sunday
"This tender, whimsical book turns up tricks and trumps, laughter and love. A wonderful read." Bookfest
Who's reading this?
We want to read this book