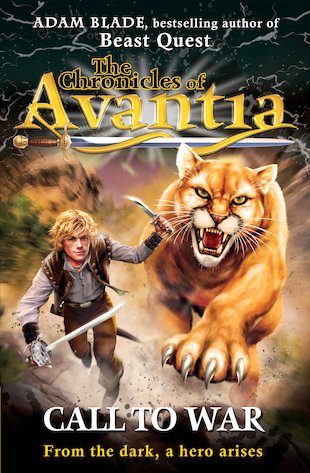 Look inside
The Chronicles of Avantia: Call to War
Tanner, his flame bird Firepos and his companions are on a perilous quest to find the missing pieces of the Mask of Death. But the clock is ticking. Can they save the land of Avantia, before all is lost? The country is burning in the fires of war. Derthsin's cruel armies swarm the land. As Tanner and the Chosen Riders start their treacherous journey to the Southern Caves, evil lurks all around. Will they fall prey to more savage Beasts? And will the dark forces that seek control of Tanner prevent the Riders from fulfilling their destiny…?
Fun Stuff
Activities
Download an exclusiveChasing Evil avatar!

Download exclusiveChasing Evil wallpaper!
Who's reading this?