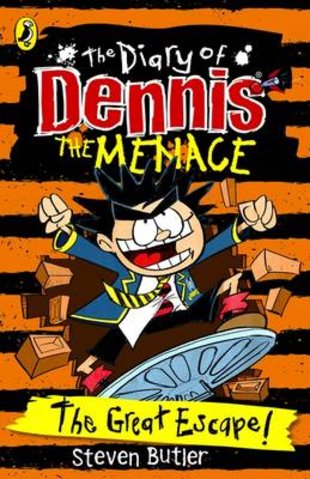 Look inside
The Diary of Dennis the Menace: The Great Escape!
Dennis belongs in Bash Street, right? So what's he doing at a fancy-pants boarding school? Healthy food! Boffins! Softies! Boring old books! NOOOO! There's no one to play pranks with. Gnasher is banned from the grounds. Plus, Dennis is slowly starving to death. The school dinners are all lentils and salad. He needs a plan. One which involves the Bash Street Kids and some fart pellets. Oh yes – and Gran on a Charley Davison bike. You can't hold a good bad boy down!
Cheeky diary fiction starring a Beano legend
Think the Wimpy Kid or Tom Gates – gone tough!
Steven Butler is the author of The Wrong Pong
He was shortlisted for the 2009 Roald Dahl Funny Prize
Who's reading this?
We want to read this book