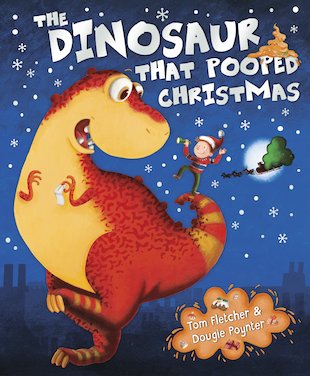 Look inside
The Dinosaur That Pooped Christmas
Poop, presents and prehistoric critters! A super-funny rhyme by two chart-topping members of McFly. If you're greedy at Christmas… If you ask for a dinosaur… If the dino is greedy too… Uh-oh. Run for your life! Danny is the type of kid who wants everything for Christmas. But what he gets is a very hungry dinosaur! Danny's new dino eats up all of Christmas. It even gobbles up Granny. But as you know, what goes in must come out. Uh-oh – run for your life!
First in this bestselling series by two members of McFly
Yucky humour with a Christmas twist: perfect festive fun!
A rollicking read-aloud with plenty of disgusting chuckles
"They have masterminded a work of genius" – Bookseller
#christmas-nov16
#gift-guide-mini-festive
#gift-guide-mini-funny
#isbc-funny-books
Who's reading this?
We want to read this book