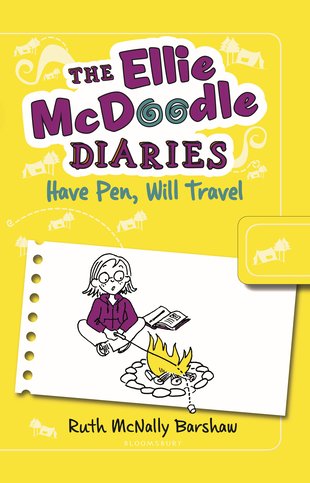 Look inside
The Ellie McDoodle Diaries: Have Pen, Will Travel
One girl. One sketchbook. Loads of laughs. The Dork has a new rival. Meet Ellie: the latest hotly tipped contender for the comic-strip crown. She's fighting an unfair world with very sharp pencils. (Mightier than the sword.) Now Ellie faces a week of camping with the world's craziest relatives. Only her trusty sketchbook can help her survive this ordeal. Ellie can handle mosquitos and poison ivy, but sharing a cabin with her horrid aunt and uncle? Plus their screaming baby? EEEK! The good news: for every nightmare moment, Ellie has a nutty sketchbook entry to make you laugh your brains out. Yay!
Perfect if you like Dork Diaries or the Wimpy Kid
Story told in the form of Ellie's doodle scrapbook
Packed with witty observations and hilarious doodles
"Part journal, part graphic novel, all fun" – Kirkus
#latest-diaries-journals
#pick5-books-for-10
Who's reading this?
We want to read this book