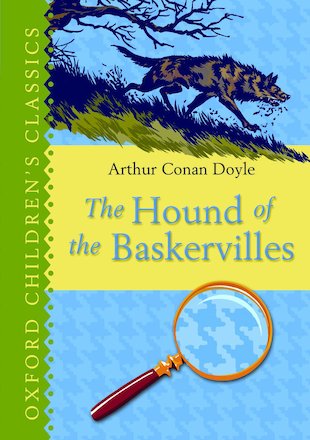 Look inside
The Hound of the Baskervilles
Foggy moors, strange howling, sheer terror. Sherlock's most legendary case. The kind of classic we like best. Everything about it is iconic. The Baskerville family has been haunted for generations by a phantom hound: a terrifying beast with blazing eyes and dripping jaws. Or so the legend goes. Then Sir Charles is found dead in the grounds of Baskerville Hall – and a huge black beast is heard howling on the moor. Hang onto your deerstalker: we're calling Sherlock Holmes!
A chilling classic starring the world's most famous sleuth
The perfect introduction to Holmes and his ally Dr Watson
Incredibly atmospheric setting on remote, foggy Dartmoor
Probably the best-known Sherlock Holmes case ever
Who's reading this?
We want to read this book