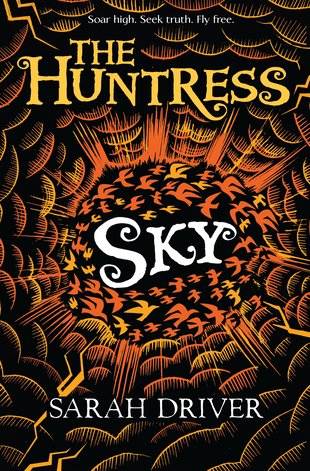 Look inside
The Huntress #2: Sky
From sea to sky, soar up into a world of cloud forts, flying beasts and wild peril! Mouse is on a mission: one that will decide the fate of all the tribes. She must find three Storm-Opals that will finally bring peace (and hopefully lead her to her missing Da). The first part of her quest was at sea. Now the second leg takes Mouse, Crow and Sparrow into the soaring world of Sky. Fortresses are hidden amid the clouds. Sky-libraries nestle atop gigantic icebergs, and the sky swirls with warring tribes and their ferocious flying beasts. In this world of danger, magic and marvels, can Mouse keep her feet on the ground long enough to save them all?
Second in a heart-stopping trilogy for fans of Philip Pullman and Katherine Rundell
Combines epic battles with ambitious world-building on a truly grand scale
A sky-soaring, dream-dancing, terrodyl-flying, world-saving adventure!
Sarah Driver is a talented new author and Bath Spa Creative Writing MA graduate
"Driver's prose takes flight in Huntress: Sky. Exhilarating, gripping and full of heart." Kiran Millwood Hargrave
#inspirational-reads