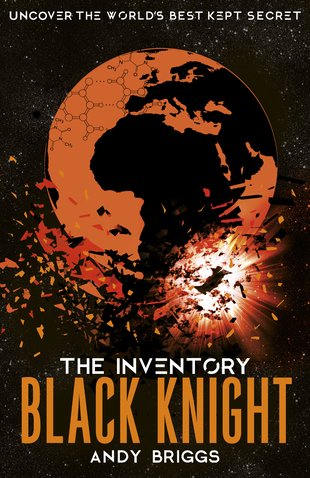 Look inside
The Inventory #3: Black Knight
Maximum security! The world's deadliest weapons tech needs some seriously beefy guards. So who put Dev and his mates in charge? By now, it's not exactly news that letting the planet's scariest weapons get stolen isn't really the best idea. But how do you go about guarding them from utterly ruthless criminals whose tactics are impossible to predict? The answer is… a new squad of crack agents trained up by Dev and his buddies (yes, really). Their mission: to defend what's left of the Inventory, and get back the stuff that's been lost. At least Dev, Lottie and Mase know what not to do. But will they be ready for Shadow Helix's next strike?
Addictive sci-fi by the author of Hero.com and Tarzan
For fans of Alex Rider,

CHERUB

or The Unicorne Files
Gadgets, secrets, intrigue and danger – all in one book!
Breakneck adventure with a hugely entertaining concept
#thrillers-sc17
#gift-guide-teen-fantasy-adventure