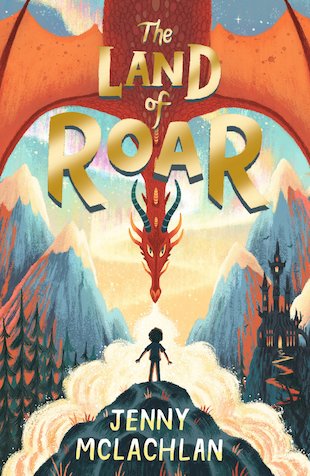 Look inside
The Land of Roar
Finally – a book to make you believe in magic! When Arthur and Rose were little, they played at being heroes in the Land of Roar: an imaginary world you could get to by climbing through the folding bed in Grandad's attic. Roar had dragons, mermaids and ninja wizards. But it had scary things too, including a very creepy scarecrow! Now the twins are eleven. Roar is just a memory. That is, until they help Grandad to clean out the attic. To Arthur's horror, Grandad is pulled into the folding bed – where he vanishes. Is it a prank? Or could Roar be REAL ?
A fabulously magical tale with shades of Peter Pan
For fans of Nevermoor and The Neverending Story
Jenny McLachlan is an acclaimed teen fiction author
Her other books include Stargazing for Beginners
"This is proof, not that it's needed, that Jenny McLachlan is a writer of enormous heart and versatility. I'm a really big fan." Phil Earle
"An exhilarating, hilarious, vividly drawn tribute to the power of the childhood imagination, the love of family and the magic we risk losing as we grow up." Sarah Driver
Who's reading this?
We want to read this book