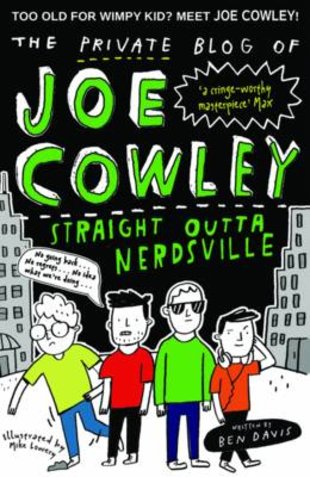 Look inside
The Private Blog of Joe Cowley #4: Straight Outta Nerdsville
Pinch yourself: are you dreaming? Nope: it's for real. Joe Cowley is actually smiling. Things have changed in the world of your favourite (former) misery-guts. For once, he's got nothing to moan about. Joe, Harry, Ad and Greeny are living in their own flat, right in the heart of the city. Nice! What's more, The Sound Experience are about to sign a BIG record deal. Look out for the planet's newest stars! Even better, Joe is dating a cool older girl who's head over heels for his city-boy charm. The Tammerstone Massive are living it large. Stand by for fame, fortune, and fast cars. Or do we mean failure, fighting and fiascos?
Third in Joe's hilarious, bestselling diary series
The perfect step up from Diary of a Wimpy Kid
Packed with massive laughs and brilliant doodles
Follow Joe and his band as they take on the world!