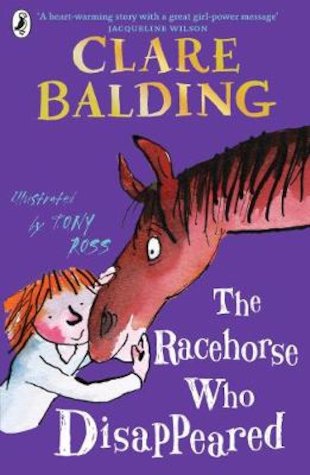 Look inside
The Racehorse Who Disappeared
Life's been a runaway ride for Charlie Bass since she finally got her own racehorse and saw him win the Derby. Her biggest dream has come true. Now things are slowly getting back to normal for Charlie and her reluctant racehorse, Noble Warrior. Happily, her family's also been saved from financial ruin. But drama returns to Folly Farm when thieves strike in the dead of night and kidnap Noble Warrior. Uh-oh. With the police baffled and no trace of him to be found (not even dung), it's up to Charlie to solve the mystery. Have you seen this horse…?
A vibrant sequel to The Racehorse Who Wouldn't Gallop
Pure entertainment – a hilarious, heartwarming delight
Written by racing broadcaster and ex-jockey Clare Balding
A real crowd-pleaser that David Walliams fans will love
Who's reading this?
We want to read this book