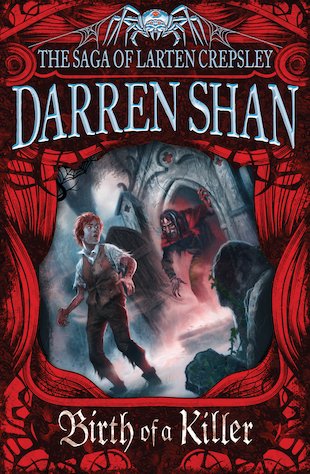 Look inside
The Saga of Larten Crepsley: Birth of a Killer
For every vampire, the end… is just the beginning.
At the birthplace of the saga, at its centre and its end, one figure stands firm: Mr Crepsley. Spanning centuries and continents, taking in sea voyages, murder, war and love, this is the epic, blood-soaked tale of the great vampire at the heart of it all. When a young Larten escapes the terrible workhouse in which he toils, he doesn't know that he is running from an early death into quite another kind of transformation. After meeting the mysterious vampire Seba Nile while sheltering in a crypt, Larten finds himself drawn into the shadowy world of the vampire Clan. Changed beyond recognition, travelling and learning, he enjoys the chance to see a world beyond any he dreamed of in his poverty-stricken youth. But Larten begins to discover something else, too. Much like death, becoming a vampire is something you can't come back from…
"His writing is slick, his dialogue sharp and clever, his plotting immaculate… Shan is honing his craft with every book, and I look forward to the next gore-fest with relish." Irish Independent
"Forget Stephen King, this author's the master of scaring children." The Big Issue in Scotland
"A tantalising start to the series and a must-read for Darren Shan fans." Books Quarterly
Who's reading this?
We want to read this book