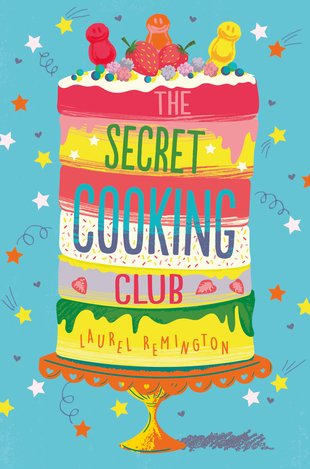 Look inside
The Secret Cooking Club
The Times/Chicken House competition winner – lusciously heartwarming and totally yummy. Every life needs sweetness, and every kitchen needs cake! Scarlett has a problem: Mum's blog. It features all the shaming details of Scarlett's life in a starring role. (Farting at Christmas dinner? Wearing Disney Princess knickers? It's all on there.) Pried on at home and laughed at in school, Scarlett has nowhere she feels safe. That is, until old Mrs Simpson next door goes into hospital. When Scarlett pops round to feed the cat, she steps into the most beautiful kitchen: gorgeous, welcoming – and empty. With a dash of friendship, a dollop of tears, a pinch of secrets and a sprinkling of magic, the Secret Cooking Club is born!
The Times/Chicken House fiction competition winner 2015
Heartwarming story of hope and following your dreams
Mouthwatering baking theme full of yummy ideas to try
Perceptive, feelgood writing from a fabulous new voice
Who's reading this?
We want to read this book