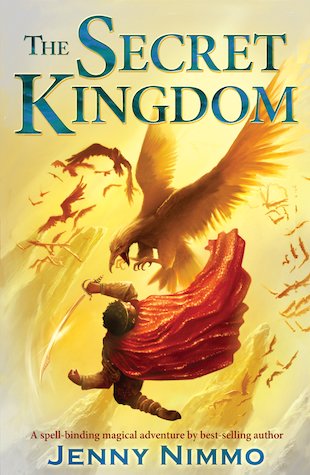 Look inside
The Secret Kingdom
Gabar wheeled around to see a crowd of thin green creatures creeping towards him. Their wet hair dangled, their red eyes flashed and their long arms swung like slimy vines.
Far away in a secret forest kingdom lives Timoken – a prince blessed with magical gifts. He can conjure rain from the air, talk to animals and fly high in the sky. But when his peaceful land is attacked by shape-shifting foes, Timoken and his sister are forced to flee. Protected only by an enchanted cloak woven from a magical moon spider's web, they set off in search of a new kingdom: a new home. When Timoken saves three leopard cubs from a hunter, they become enchanted too, and swear to protect him. But his powerful, ruthless enemies are always just a breath behind him. They want the moon spider's cloak. And they will do anything to get it… Prize-winning storyteller Jenny Nimmo weaves a true web of enchantment in this brand new magical fantasy.
"Jenny Nimmo writes with incredible vigour and passion." Guardian
Who's reading this?
We want to read this book