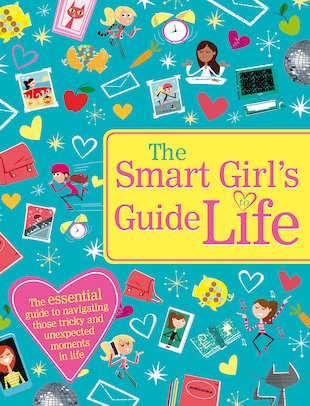 Look inside
The Smart Girl's Guide to Life
Feelgood tips to help you navigate the tricky bits of life, bursting with wisdom from a former teen magazine editor. Heaps of savvy life advice wrapped up in gorgeous colour graphics by Lemon Ribbon, who design beautiful things for Paperchase. Life isn't always easy, especially when you're growing up. But you're about to learn how to keep all bases covered. (After all, smart girls take care of their happiness.) Looks, feelings, school, your future, family, friendship and first crushes. Your studies, your cash, your career plans, your wardrobe. Yes: you can rock them all.
A bumper book of tips to help you navigate your teens
Bursting with tips on all aspects of life and happiness
Colourful graphic design full of cheerful illustrations
Fiona Foden was the editor of Just Seventeen and Bliss
This book is a bind-up of two previously published titles: The Smart Girl's Guide to Life and The Smart Girl's Guide to Friendship.