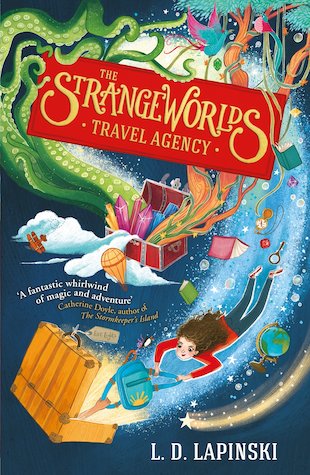 Look inside
The Strangeworlds Travel Agency
Who needs boats and planes? At Strangeworlds, each suitcase transports Flick to a new world! When Flick Hudson stumbles into the Strangeworlds Travel Agency, she learns that hundreds of other worlds exist just steps away from ours. To visit them, all you have to do is jump into the right suitcase! Soon Flick is exploring all kinds of magical realms. But the world at the very centre of it all – a city called Five Lights – is in danger. Its buildings and streets are mysteriously disappearing. Racing against time and through uncharted worlds, can Flick fix Five Lights before it collapses into nothingness – and takes our world with it?
The perfect fantasy getaway for readers of 9+
Pack your suitcase for a very magical adventure!
Ideal for fans of The Train to Impossible Places
First in a fabulous trilogy about Strangeworlds
"A fantastic whirlwind of magic and adventure." Catherine Doyle
Who's reading this?
We want to read this book