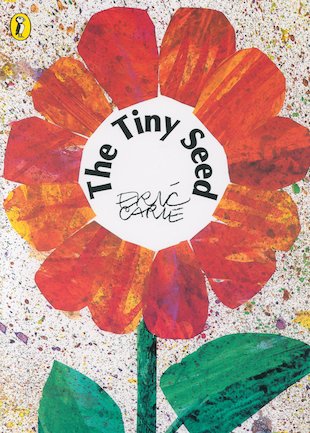 Look inside
The Tiny Seed
Eric Carle does it again. A miracle of a book: feel the sun, the soil, the magic of a flower growing. When a tiny seed is blown away from its parent plant, it travels a very long way. Finally it lands on fertile earth, and the little seed grows and grows. Soon it is the tallest flower for miles around. Imagine that! Then one day the autumn wind blows, and thousands of new tiny seeds begin a journey of their own… Eric Carle's beautiful torn-paper pictures have never glowed more brightly.
#reading-lists-5
By the author of The Very Hungry Caterpillar
A beautiful first look at plant life cycles
#bookadventure2016-5to7
#dayout-reads2016
#bookadventurers-010716
#top100-092016
#top100-ages5to7
#pboffer-1016
#top-100-201718-primary
#top-100-201718-57
#top100age5to7
#top100-all
#top100-all1718
#top100age3to7
#top100-reading-collections
Who's reading this?
We want to read this book