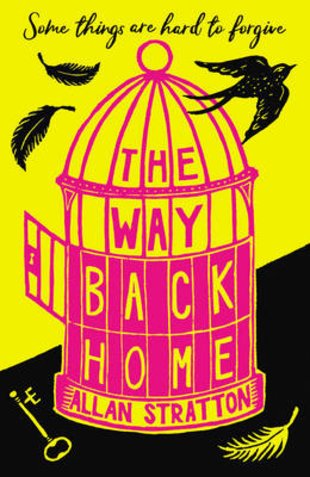 Look inside
The Way Back Home
Sometimes there's no escape – even when you run away. A girl called Zoe Bird ought to be flying through life. Instead, she's going nowhere fast. She's angry and lonely, and her only true friend is her gran. But Granny's dementia is getting ever worse. When Zoe's parents put Granny in a home, Zoe knows it's time to break free. So she smuggles Granny out, and they hit the tracks on a cross-country trip to find Zoe's long-lost uncle. Thing is, though Granny is hazy about the now, she hasn't forgotten the past. Zoe's about to turn up some big secrets. Question is: will she like them?
A glorious tale of family and memory from a major author
Allan Stratton's books include The Dogs and Life, Above All
The Dogs was nominated for the Carnegie Medal 2017
"Raw, funny, brutal and profoundly humane" – Susan Juby
This book contains mature content more suitable for older readers.
#summer-18
#sum-18