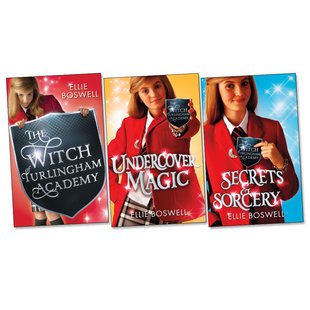 Look inside
The Witch of Turlingham Academy Trio
The first three books in this blockbusting series about a magical and very unusual friendship!
It's not easy being the only day girl at Turlingham Academy. Sophie misses out on all the midnight feasts and late night gossip. And when new girl Katy turns up, it feels as if she's bewitching all of Sophie's friends as well! Katy's no witch, but according to her, there is a witch at Turlingham. She ought to know; she comes from a long line of witch hunters whose job is to stamp out dark magic. So Sophie agrees to help her track down the witch. The only trouble is, she still has no idea that the witch is her! As the girls begin a forbidden friendship, how will they keep their secret under wraps?
The Worst Witch meets The Chocolate Box Girls in this sassy series all about school, spells, secrets and best friends!