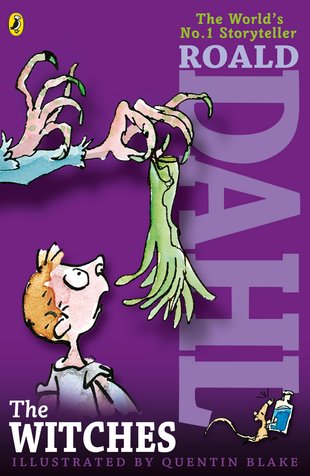 Look inside
The Witches
Wow: so many deliciously frightening characters, including the truly terrible Grand High Witch. Roald Dahl's most blood-chilling story is a transfixing tale to terrify and bewitch. The witches hate children with a sizzling red-hot hatred. They have sorcery in their fingers and devilry in their blood. On the outside, they look like ordinary women. They wear gloves to hide their sharp claws, and wigs to cover their bald heads. But these hideous crones mean to destroy every last child in the world. Can one boy and his brave grandma stop them?
#reading-lists-9
#modern-classics
#readandrespond-0816
Fun Stuff
Activities
Whizzpopping adventure and magical mayhem! What to read next for fans of Roald Dahl.

Want to read more Roald Dahl books? Use this helpful guide to pick the right ones for you.

Can you find six ways to spot a real witch?