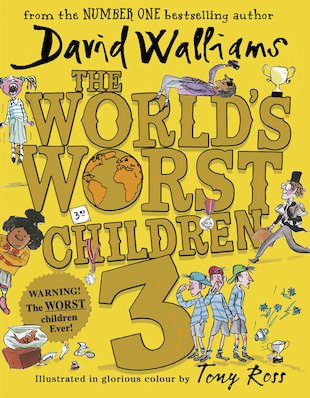 Look inside
The World's Worst Children 3
Aaargh! Just when you thought it was safe to go back to your bookshelf, David's brilliantly bad kids strike again. Quick – hide in a nuclear bunker! Ten more repellent little nippers are coming out to play. And trust us, you don't want to be seen with them. There's horrible Hank, who plays endless pranks on his poor family. There's Tandy, whose titanic tantrums are stormy enough to sink ships. Plus eight more appalling brats, all illustrated in gruesome full-colour by the seriously brave Tony Ross: the only person who dares get close enough to sketch them!
A third collection of hilariously horrible children
Ten cautionary tales with colour pictures by Tony Ross
The first two books have been brilliantly yucky hits
David Walliams has sold over 8 million fabulous books
Who's reading this?
We want to read this book