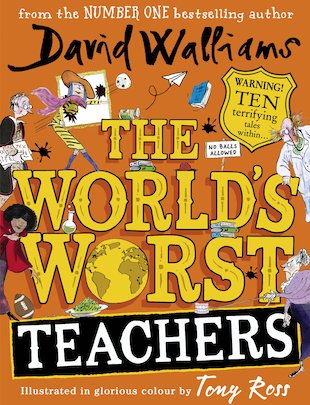 Look inside
The World's Worst Teachers
Back to school with David for a cheeky lesson in laughter. Meet ten terrible teachers: proof that school is cruel! There's sinister science teacher Dr Dread: half man and half monster. There's ghastly Miss Seethe. Watch out! She's on a detention rampage! And did you ever hear of a teacher like Pent, who is bone-shakingly terrified of children? If you think your teacher's a nightmare, maybe you'll spot them in here!
New from the creators of The World's Worst Children
A laugh-out-loud look at the world's worst grown-ups!
Ten cautionary tales by top comedian David Walliams
All with wickedly witty colour pictures by Tony Ross