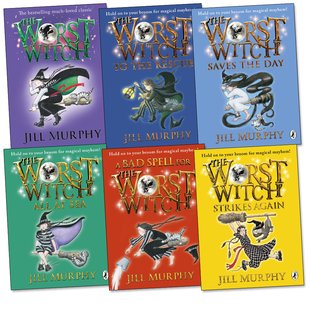 Look inside
The Worst Witch Pack
Hubble, bubble, toil and trouble. Magic is on the timetable at a school for witches in the series that inspired Harry Potter!
Mildred Hubble is the funniest, most disaster-prone student ever to darken the doors of Miss Cackle's Academy for Witches. When she arrives at the Academy, she has no idea just what she's in for. Every spell she attempts goes horribly, chaotically wrong. But worse is to come when she accidentally turns Ethel, the teacher's pet, into her deadly enemy. If you haven't discovered this classic series yet, you've just got to read it. Laughs, spells, disasters: a bewitching brew.
Fun Stuff
Activities
We think fans of Mildred Hubble will love these funny, magical advenutures.
Who's reading this?