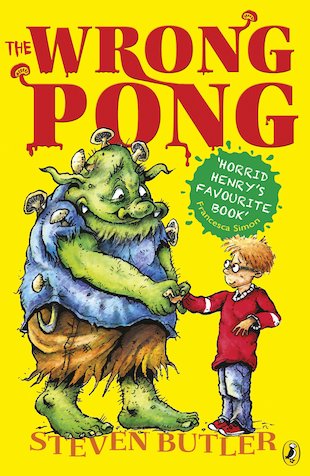 Look inside
The Wrong Pong
Oh dungle droppings! Neville's been yanked down the toilet by a troll!
One night, Neville Brisket wakes up from a strange dream – a dream that there is a horrible, stumpy finger stuck up his nose. Then he finds his room all messed up, and his dog in the laundry basket. What's going on? He must find out! But Neville's investigations end sploshily when he is whooshed down the toilet U-bend to the stinky land of Under! In a case of mistaken troll-dentity, he finds himself part of a disgusting new family. Will anyone help Neville get back home – or will he be stuck eating rat patties forever? A laugh-aloud tale of trolls with hideous habits, which will delight and disgust everyone!
"Horrid Henry's favourite book!" Francesca Simon
"Made me feel all squibbly. Now please pass those lummy ear-wax brownies. Brilliantly funny!" Jeremy Strong
Who's reading this?
We want to read this book