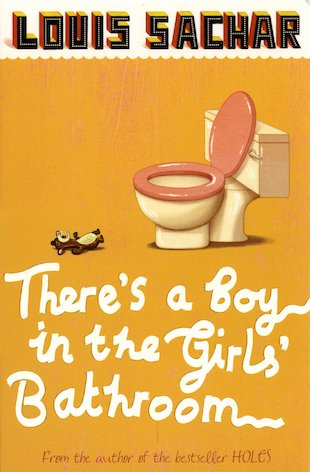 Look inside
There's a Boy in the Girls' Bathroom
"Give me a dollar or I'll spit on you." That's Bradley Chalker for you. He's the biggest, nastiest kid in school: the liar, the one who picks fights, the one with "behaviour problems." No one likes him – except Carla, the new school counsellor. She thinks Bradley is sensitive and generous, and that he could change – if he dared try. From the award-winning author of Holes, this is the exceptional story of an unexceptional boy whom everyone has branded a loser. Told with a winning lightness of touch, it explores the power of faith and second chances with humour and compassion – a must for any child, and for anyone who has survived childhood.
Also available: Read and Respond activities to accompany There's a Boy in the Girls' Bathroom, getting into the nitty-gritty of the book's character, theme and issues, including friendship, bullying and much more.
#readandrespond-0816
Who's reading this?
We want to read this book