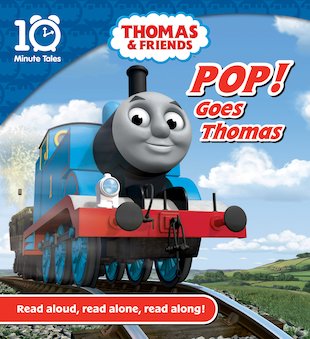 Look inside
Thomas and Friends: Pop! Goes Thomas
Thomas is carrying lemonade to a school picnic in the Whispering Woods. But when he hits a bump in the track, the bottles fizz up – and suddenly there's a bubbly mess all over Sodor! Can our trusty engine put things right in time for the picnic? Find out in a charming short story full of bright CGI images. Designed for sharing in a ten-minute slot at bedtime or playtime, the book has dual-level text which parents and small children can read in partnership.
Fun Stuff
Activities
Toot! Toot! Colour in Thomas and Gordon.

Copy Edward using the squares.

Which of Thomas' friends is this? Join the dots to find out.
Who's reading this?