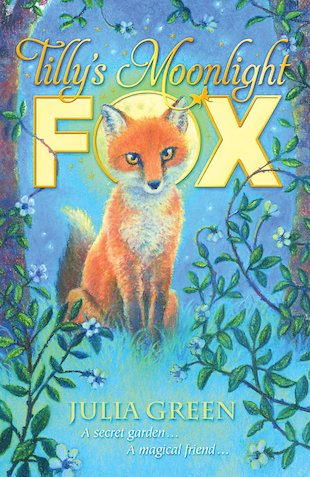 Look inside
Tilly's Moonlight Fox
The fox called again. Its eerie cry echoed into the night. The sound wove in and out of the night garden, and into Tilly's dreams.
One night, awoken by a strange noise, Tilly looks out of her bedroom window and sees a wild fox watching her from the lawn. Tilly follows it through a hidden gate and is amazed to discover a secret moonlit garden. When she returns the following night, a young girl called Helen is waiting for her there. Tilly is delighted to have found a new friend. But is Helen real… or could she be a ghost? A spellbinding story written in the classic tradition of Tom's Midnight Garden.
"Julia Green is a writer to watch." David Almond
"There is just something about Green's writing that makes you completely fall in love with her books." The Sweet Bonjour
Who's reading this?
We want to read this book