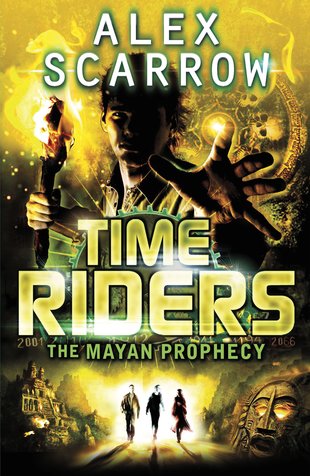 Look inside
TimeRiders: The Mayan Prophecy
The eighth gripping series tale – a must for fans of Doctor Who and Indiana Jones. The TimeRiders unlock a shocking secret among an ancient Mayan tribe….
When Maddy finally unlocks fragments of the secret that Becks has been hiding, the TimeRiders start to piece together their true purpose. They travel through time to meet a Mayan tribe with an ancient relic that sheds new light on past and future. But all is not as it seems, and not all the TimeRiders can cope with the shocking truth. In fact, one threatens to bring them all down in a terrible act of revenge…
Fun Stuff
Activities
Download our free TimeRiders wallpaper.

Download super-cool free TimeRiders wallpaper.
Who's reading this?