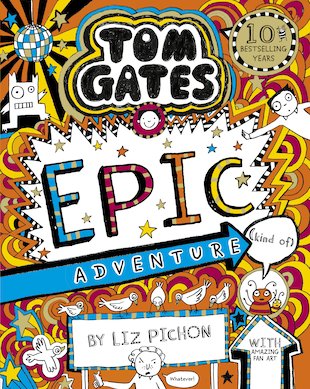 Look inside
Tom Gates #13: Epic Adventure (Kind Of)
2018 Scholastic Lollies Awards winner!
Family frolics with Tom the master doodler! Families can be super-annoying. (Think Delia.) But sometimes families can also be super AMAZING! For example, right now having two sets of grandparents is working out pretty nice for Tom. The Wrinklies are really keen on giving presents. Plus, they're planning a truly EPIC family outing! (OK: Delia's coming too, but Tom can always ignore her.) So don't get left behind. Join Tom and his family on a super-funny journey into laughter!
More massive laughs from Tom's blockbusting series
Winner – Scholastic Lollies 2018 Ages 9-13 category
No 1. bestselling series that's won several top awards
Over 4 million Tom Gates books sold in the UK alone
#tomgates-jan19
#tom-gates-paperback
Who's reading this?
We want to read this book