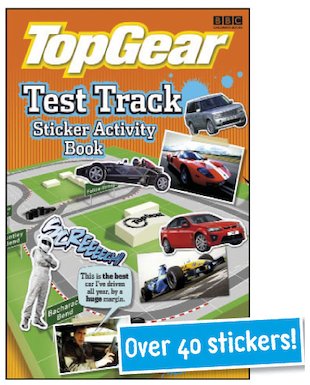 Look inside
Top Gear: Test Track Sticker Activity Book
Hold your breath! Fasten your belt! The Stig's slamming round the test track with demonic velocity, looking for the fastest ride of all. But which car will be king of the racing beasts? Find out for yourself with a full-throttle book of furious racers and fun activities. Test your supercar knowledge! Try crosswords and puzzle challenges. Memorise the order of the Power Lap! If you're a car fanatic with the nerve to race The Stig, get onto the test track!
Includes over 40 stickers.
Fun Stuff
Activities
Design your own super cool supercar!
Who's reading this?