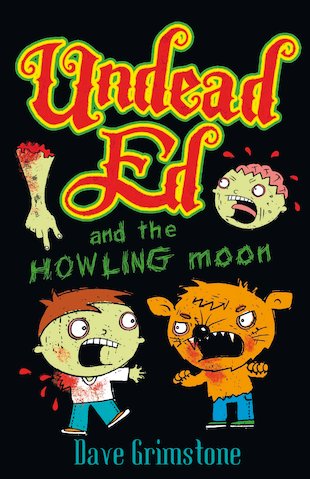 Look inside
Undead Ed and the Howling Moon
Forget everything you've heard about werewolves, zombies and vampires. Ed Bagley's going to tell you the single most important fact you'll ever learn: BEING UNDEAD SUCKS… especially when you're a kid!
On his thirteenth birthday, Ed is hit by a truck and killed. But things go from tragic to freaky when he wakes in the sewers beneath the town of Mortlake, with only a note from his missing left arm to explain that he's undead! Now he's a zombie, a walking corpse whose skin rots away at midnight. As if all this wasn't disgusting enough, there's a lunatic murderer on the loose – and it seems to be Ed's missing arm, which is on a killing spree! A howlingly funny look at the life of an undead misfit, perfect for any fan of Diary of a Wimpy Kid.
"Gruesome, full of body bits, and very funny!" Reading Zone
Who's reading this?
We want to read this book