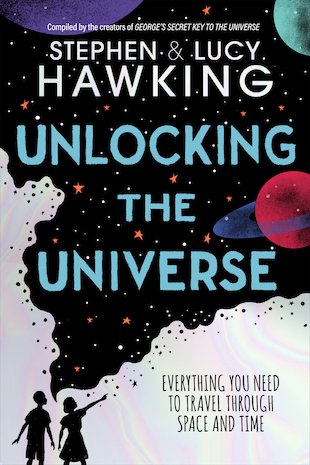 Look inside
Unlocking the Universe
From dinosaurs to robots, from our world to the stars beyond, see the secrets of the universe revealed by a legendary scientist and his daughter. What would it have been like to walk the lava-filled Earth when it first came into being, 4.5 billion years ago? How would it feel to stand beside an erupting volcano? Or take your first step on the surface of the moon? And what would you do if robots took over the world? Prepare to unlock the most mysterious secrets of the universe in this collection of writing compiled by Professor Stephen Hawking and his daughter Lucy, featuring top scientists from all over the globe talking about seriously fascinating topics.
A dazzling compilation of facts about our world and beyond
Compiled by physicist Stephen Hawking and his daughter
Bursting with facts and figures, plus beautiful line illustrations
Big ideas made highly accessible for curious young readers
Topics include genetics, conspiracy theories and climate change
Who's reading this?
We want to read this book