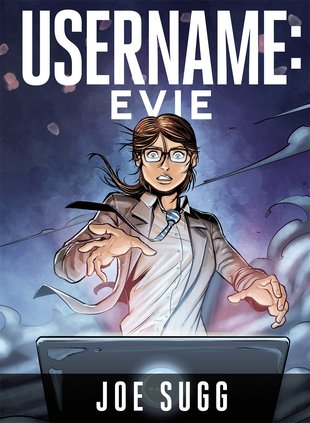 Look inside
Username: Evie
How much talent in one family? Zoella's kid bro ThatcherJoe rocks up with a cool graphic novel about finding your own virtual paradise. Kind of beautiful. Like many misfits, Evie dreams of a safe haven. A place to retreat when times are tough. Lots of us dream of this kind of Eden. But Evie is lucky: she's actually found it. Unknown to Evie, her beloved father has created a virtual idyll for her. When he passes away before it's finished, he leaves her the key in the form of an app. Will it be the perfect world Evie has longed for? Or will trouble strike in paradise…?
Fantastic graphic novel from star vlogger ThatcherJoe
The fastest-selling graphic novel since records began
Amazing story illustrated with stunning colour artwork
Unusual and touching tale of an Eden for modern times
Who's reading this?
We want to read this book