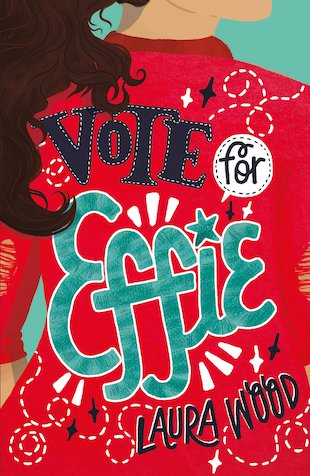 Look inside
Vote for Effie
A wacky comedy for switched-on kids. Cute boys, chocolate cake and a fight for rights! Effie Kostas is on a mission. She wants to – no, she will – become the student council president at her new school. She's got her campaign team all lined up: a squad of loveable misfits who feel as strongly as she does about the big issues that really matter. You know, like gender imbalance, outdated school conventions – and good-looking boys who steal the last bits of chocolate cake at lunch. It's time for change, and Effie is going to make change happen. So don't hang around. Vote for Effie!
A hilarious school comedy – first in a zesty new series
Effie is brilliantly brave, optimistic heroine to cheer on
Laura Wood is the author of A Sky Painted Gold
She also writes the award-winning Poppy Pym series
Fun Stuff
Who's reading this?
We want to read this book