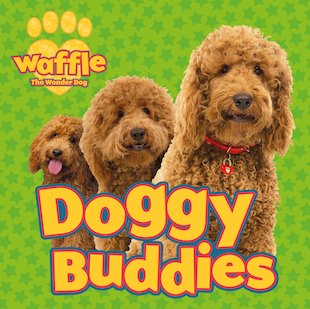 Look inside
Waffle the Wonder Dog: Doggy Buddies
Waffle the Wonder Dog has new puppy friends to play with!
Waffle is excited when Gramps' friend, Mr Willow, brings along his two dogs to play with. When his new doggy buddies escape into Mrs Hobbs's garden, Waffle has to save the day!
Children will love to read this adorable adventure of the much-loved CBeebies show again and again!