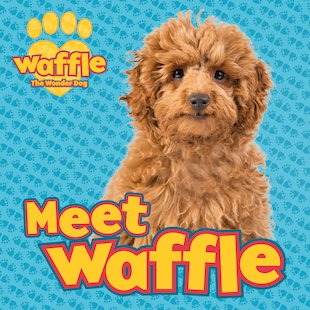 Look inside
Waffle the Wonder Dog: Meet Waffle
Meet Waffle the Wonder Dog!
Join the Brooklyn-Bells family in this hilarious book of the much-loved television programme Waffle the Wonder Dog as they embark on life in their new home.
When the Brooklyn-Bells discover a puppy in need of a place to stay, they soon discover the newest member of the family has a special skill…
Waffle can talk!