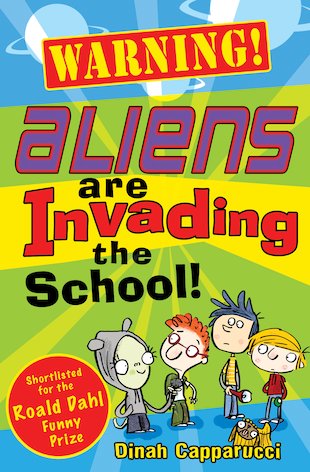 Look inside
Warning! Aliens are Invading the School!
Jordan, Ryan and Boy Dave always get blamed for EVERYTHING. And OK, most of the time it is their fault – but this time it definitely isn't! When a reality TV show takes over their school, the boys will do anything to avoid being in it. But when they accidentally burn a hole in the school roof, the boys unwittingly end up as the stars of the show! How were they to know trying to contact aliens would end in such disaster? A hysterical tale of madness, mayhem and unstoppable laughter, shortlisted for the Roald Dahl Funny Prize.
*Previously published as Aliens Don't Eat Dog Food
Who's reading this?
We want to read this book