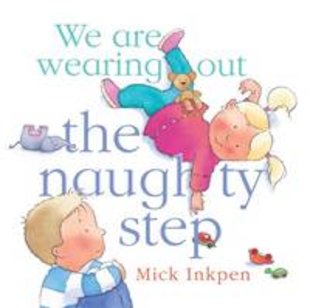 Look inside
We Are Wearing Out the Naughty Step
When Josh feeds the elephant the wrong way, the school hamster escapes and the dog gets turned into a panda, Mummy is not happy! All the naughtiness in the family is wearing out the naughty step – not to mention poor Mum. But on Kevin's birthday, what will make Mum reach the end of her tether so they ALL end up on the naughty step together? A heartwarming tale of family muddles and make-ups from Mick Inkpen, the creator of Kipper.
"This book was a real hit in my house and got a resounding 10 out of 10" Irish Times
"Delightfully canny and entertaining." Observer Review
Who's reading this?
We want to read this book