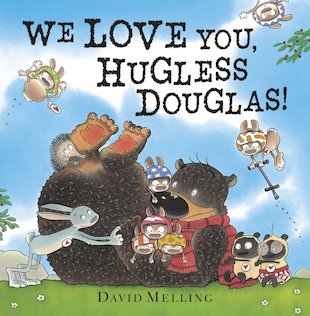 Look inside
We Love You, Hugless Douglas!
Yup, we're head over heels for this brown bear. And it's not just us. Douglas is winning fans all over the world. He's so furry and gentle, and so sweetly befuddled. Share his story with someone you love lots. This cosy story is all about friendship, and we think the pictures are (if such a thing is possible) even more huggable than ever. Douglas is going on a best friend hunt with Flossie the sheep. Everyone has a best friend except him! Is he destined to stay hugless forever? Read the story and get in the mood for big hugs.
"A new Hugless Douglas book is always a cause for celebration." The Daily Mail
#reading-lists-under-5
Who's reading this?
We want to read this book