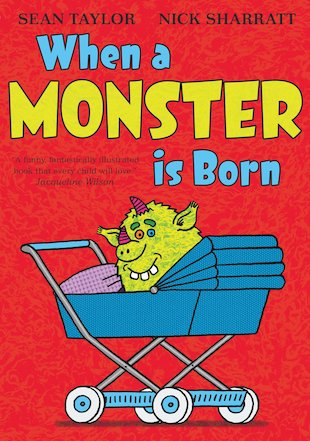 Look inside
When a Monster is Born
When a monster is born, there are two possibilities. Either it's a faraway-in-the-forest monster – or it's an under-your-bed monster! And if this is YOUR monster book, there are two possibilities: either you read it at night and laugh your bedclothes off, or you read it in the day and laugh your socks off! Either way, there are monstrous giggles inside! A hilariously anarchic story brought to exuberant life by the zany illustrations of top artist Nick Sharratt.
Winner of the Nestlé Smarties Gold Award.
"This has to be the most delightful book ever, full of humour that will make both you and your child collapse in a heap of giggles." Red House
"Alarming fun." The Observer
"A funny, fantastically illustrated book that every child will love." Jacqueline Wilson
Who's reading this?
We want to read this book