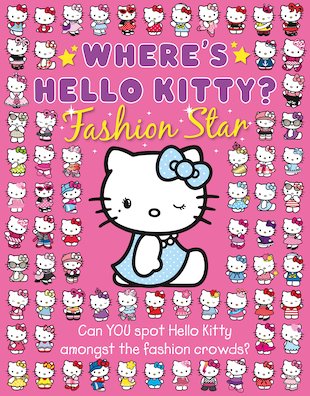 Look inside
Where's Hello Kitty? Fashion Star
With her unique look, Hello Kitty usually stands out from the herd, but now she's lost in a crowd of copycats! Even her twin sister Mimi doesn't know how to find her. Can you spot the real Kitty in every stylish scene? It's more difficult than you think – there's lots and lots to see on every page, and dozens of cool places to explore. Come and put your style sense and spotting skills to the test in this fashion-crazy visual challenge!
Fun Stuff
Activities
Create a fact file about yourself, with help from your favourite feline.

Make some new year's resolutions with your favourite feline friend!
Who's reading this?