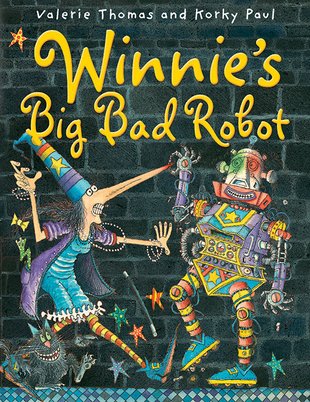 Look inside
Winnie's Big Bad Robot
He's mad, he's bad and he's stolen Winnie's wand. Yikes. Who'll stop this tinpot tyrant? Hurray: it's an epic battle of magic vs gadgets. Winnie the witch loves casting spells on things. But is it a clever idea to magic her cardboard robot into a real one? Erm – NO. At first, Winnie is very pleased with her new friend. Beep, beep! But when the naughty robot pinches Winnie's wand, things spiral out of control… Magical mayhem. Beeping baddies. Daft spells. Korky Paul artwork. What more could you want? Wilbur the cat – but here he comes!
Picture book fun starring the best-loved Winnie
Winnie's chaotic antics are uproariously funny
Exuberant colour artwork by top artist Korky Paul
Bursting with funny details to spot and talk about
Who's reading this?
We want to read this book