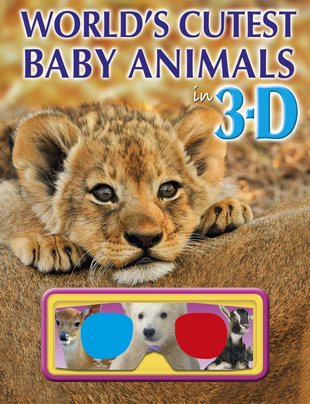 Look inside
World's Cutest Baby Animals in 3D
You've seen the world's cutest kittens. You've snuggled up to the cutest puppies. Ready for another overload of cute? Now it's time to open the contest up. This time all animal species are welcome, although there is an age limit. Yup: in a planet full of cuddly critters, which are the cutest baby animals of all? Slip on your 3D glasses and take a peek at the contenders. Sleek baby otters. Snuggly baby hedgehogs. Fluffy little bear cubs. Awkward baby penguins. But the question is, who's cutest? Aaargh – it's impossible to choose! But you'll have tons of fun falling in love with each and every one.
Gorgeous baby animals in facts and irresistible photos
From penguins to zebras, discover a world of adorable!
Incredibly lifelike 3D pictures pile the cuteness on
Full of amazing info about how baby animals live
#march-british-science-week-18