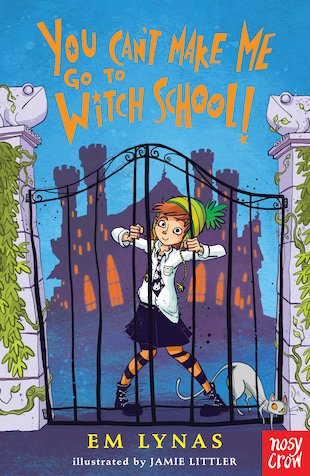 Look inside
You Can't Make Me Go to Witch School!
Would you love to learn magic at witch school? Quick: trade places with Daisy! Lots of us dream of getting an acceptance letter from Hogwarts, like Harry Potter did. But not Daisy Wart. She's not a witch. Okay? She's not interested in potions, spells or turning objects into small animals. She wants to be a Shakespearean actress, and she's furious at being packed off to Toadspit Towers School! Laugh out loud at the adventures of Daisy (definitely not a witch, thank you very much), in this tale of mayhem, magic and misunderstandings…
Hilarious fun for fans of Goth Girl and Witch Wars
First in a laugh-aloud series full of thrills and spills
Inspiring mid-length fiction to keep children motivated
Pictures by the illustrator of Wilf the Mighty Worrier
Who's reading this?
We want to read this book