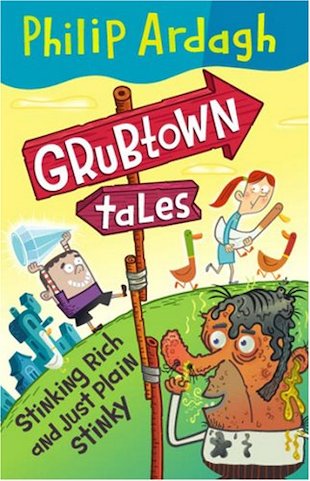 Look inside
Grubtown Tales: Stinking Rich and Just Plain Stinky
Grubtown isn't on any maps. It's a grubby, stinky secret. The last time map-makers went anywhere near the place, they were found a week later crying out for their mothers, and wearing nothing but pages from a telephone directory. Grubtown is home to all kinds of freaks and oddballs, from the singing Grumbly girls to the super-sized mayor who's knitting a new house. But Manual Org is so stinky and repulsive that even the Grubtowners want him gone – until the discovery of a great big diamond changes everything! Go wild with an oddball comedy full of madcap characters to make your hair stand on end!
"Genius!" Barney Harwood, BBC Radio 4
Winner of the Roald Dahl Funny Prize 2009.