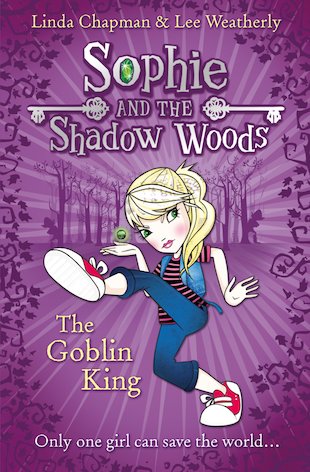 Look inside
Sophie and the Shadow Woods: The Goblin King
Six gems. One key. One Guardian to save the world!
Very few people ever enter the Shadow Woods, for these woods are like no others. Hidden deep within them is the Gateway to the Shadow Realm – a dark and chaotic world where gruesome creatures live. On her tenth birthday, tomboy Sophie discovers that she is the Guardian of the magical gateway to the Shadow Realm. Her destiny is to protect the human world from the goblins, trolls and evil sprites that live there. She mustn't let them through the gate into our world. But disaster strikes when the Goblin King steals the key!
Fun Stuff
Activities
Help Sophie to solve the wordsearch mystery!

Make a Sophie and the Shadow Woods keep out sign for your room!
Who's reading this?