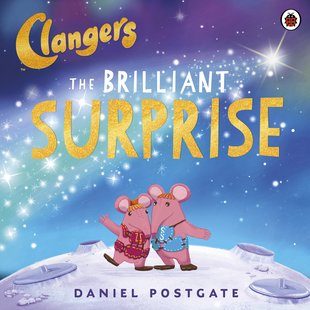 Look inside
Clangers: The Brilliant Surprise
Fact: there's nothing cuter than a Clanger, all knitted and soft and cosy. Except for one thing: a little Clanger trying to puzzle out a wonderful mystery! One night on the Clangers' blue planet, a strange star appears in the sky. Everybody knows what it is – except Tiny! Can he solve this twinkly mystery? Truly huggable fun to cosy up with. Forget scarves and socks – the knits we love best are these adorable woolly friends!
Adorable new picture book starring the Clangers
Written by the son of the original Clangers creator
Beautifully illustrated with bright cartoon pictures
Perfect for little fans of the new CBeebies series
Who's reading this?
We want to read this book