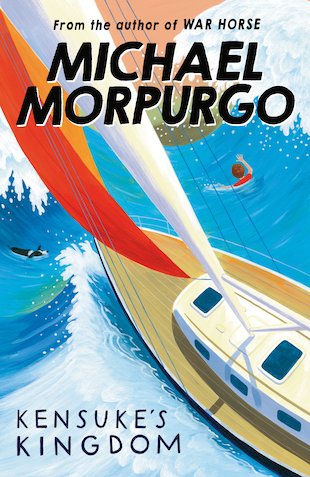 Look inside
Kensuke's Kingdom
Washed up on a remote island in a Pacific storm, Michael curls up and waits to die. But when he wakes, there is fresh fruit beside him. He is not alone… Michael Morpurgo's vivid story of a young castaway's struggle for survival is both a true modern classic and an adventure story in the purest tradition. Fusing action with mystery, it is a heartbreaking but uplifting tale of love, loss, hope and redemption.
Winner of the Red House Children's Book Award.
"A dazzling adventure." The Times
#modern-classics
#bookadventure2016-7to9
#bookadventure2016-9to11
#explorer-reads2016
#bookadventurers-010716
#primary-092016
#readandrespond-0816
#top100-092016
#top100-ages9to11
#gr-8to9-16
#rr-year6
#rrchildrens
#top-100-201718-primary
#top-100-201718-911
#top100age9to11
#top100-all
#top100-all1718
#top100age7to11
#top100-reading-collections
#reading3for2
#bestchildrensbooks3for2
#summer-18
#sum-18
#sum-18-ie
#read-and-respond-2018
#pm19-offer
Fun Stuff
Activities
See if you can find these words from your favourite stories in the grid.

Can you guess which Michael Morpurgo book these clues and quotes are from?

Can you re-arrange these words to discover more fantastic Michael Morpurgo book titles?