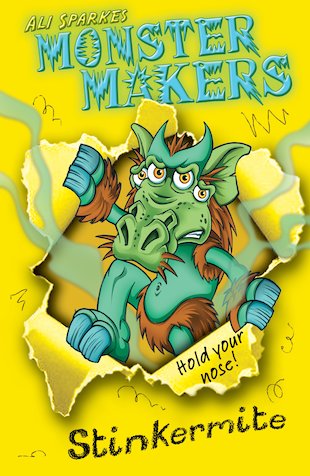 Look inside
Monster Makers #2: Stinkermite
Oh no! The summer is going to be ruined! Jack and Lewis's horrible, stinky cousin Timmy is coming to stay. If only they had gas masks to save them from the terrible smell! At least they have the monsters Electrotaur and Slashermite for company. But – BIG MISTAKE! – when they share the secret of Tauronia with Timmy, he decides to break in. Now the boys are in BIG trouble… especially when Stinkermite, a pong-chasing monster who likes to eat awful smells, starts hunting Timmy in the middle of the supermarket! Aaaarrrgh!
Fun Stuff
Activities
Draw and colour your own monster!

Draw and colour your own monster!
Who's reading this?